The Victory Stand
Some of the 2016 Champions
Sorry the camera could not catch everyone this year...but here are the few we got...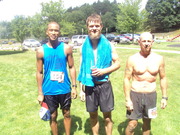 The Top 3 Marathon Men...Ben (center) is now a 7 x Champion of the Marathon...Mike (right) took 2nd and Mark (left) took 3rd place over-all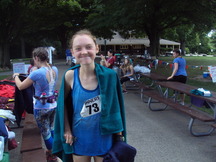 Nothing but grins and smiles from this young lady who was the Over-All Women's Champion. Emily Goff, who run cross country for Coach Dan, became the youngest winner in race history to win an Over-All title...at age 15 she has a bright future ahead of her!!!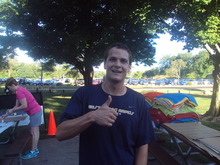 Will was the Over-All 5K Champion
Mike Woodbeck (below) finished 2nd Over-All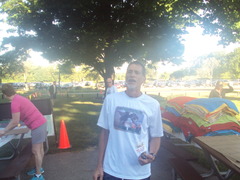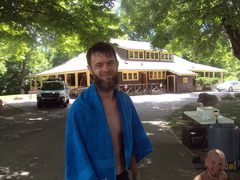 Great Job Runners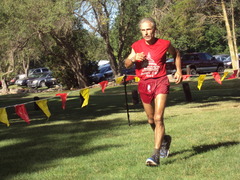 but wait...there is a STRANGE Westerly Breeze in the Air...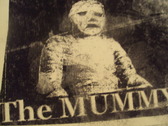 ....a wind unlike no other is in the horizon....
...Ding Dong you can almost here the BELLS...
2017 THE RETURN to OZ...
a New Alliance...is in the mist...bringing to the marathon an unbelieveable new twist...
The Mummy teams up with the return of the Wicked Witch which spells double the trouble for all yee runners...
ARRH it's gonna be a whole world of hurt all yee matees ....Witch Hill is Back!!!! and the Flying Monkey Trail is sure to test even the BEST!!!
See you in 2017